The Path Forward...
Good Morning, you stalwart lovelies.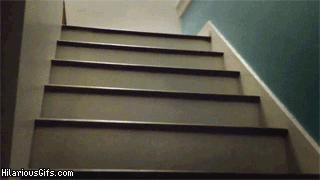 I read somewhere 2020 referred to as The Lost Year and I've been…thinking about that a lot. Mostly, what about it is hooking me. Time is so precious. And I know too many people who would give anything for just one more year… even this one. What finally got me to understand what was bumping me about the whole Lost Year thing, was a connection I made to a phenomenon I've experienced in writing.
When I'm writing, I love watching that word count go up. I love when a writing day yields thousands of words. Not necessarily all good words, but it's comforting to see a lot of them. Makes me feel like I'm "putting the work in."
But, then there are the other days/weeks/months when the word count is slow, but somehow in the middle of the day I'll crack something BIG. No, that's not that character THIS is that character. THAT wouldn't be enough motivation for her, but THIS sure would. No, wait… holy shit, this is how I should end this thing. There's no flashy word count, but the tectonic shift to the work is beyond quantifiable. It's the quiet, deep internal work that illuminates a clearer, more meaningful path forward.
That's how I look at this year: A tectonic shift - anchored in quiet, deep internal work - that is - at least for me - illuminating a clearer, more meaningful path forward.
A path that will yield both more AND better words.
Each Monday morning, I'll gather:
❤️funny tweets
🤩stuff to watch, read and listen to
🤝great follows on social media
🌈 music to soothe
🕯calming things
*****
❤️
🤩
🤝
YEAR 6 IN DA BAG. THIS HUGE DELIVERY HAPPENED JUST NOW IN CHICAGO TO THE SCHOOLS!
#THANKYOU
TO ALL 171 of you who donated to 6th Annual Sheedz Success Team Student / Teacher Drive. Because of you 400+ underserved children on
#southside
/
#westside
#Chicago
grades K-12th will be fully prepared for school with back packs, meal AND travel (ventra CTA) cards, and about 8-10 group home/foster children will be able to go school shopping while having ALL of their school fees covered and paid for. And
#Teachers
got supplies for their rooms too! And other nice things they DESERVE. THANK YOU AGAIN TO MY SPONSORS & SUPPORT :
@cecilystrong
,
@unconditionalgiving
,
@lisabexperience
,
@chrisreddis
,
@knowgeno
,
@genelafunk
,
@denisedoylechambers
& Family, and all others! I also wanna thank all
#volunteers
back in Chicago that worked a week straight to make sure things went right, that every bag is perfect and all other tangible stuff that takes a lot of work. All those who showed up today to help on the scene when I called last night. THANK YOU FOR SHOWING UP! IT WILL GO A LONG WAY I PROMISE! WE HAVE TO LIFT, LOVE AND
#INVEST
in one another
#EachOneReachOne
❤️🖤💚
QUICK LEMON CURD - all in the pan together. Low heat and keep stirring until thickened. Keeps two weeks in the fridge. See today's Story for step-by-step. Use to fill a Swiss Roll, top a Meringue, flavour a Buttercream, great in a Cheesecake or spread it just on it's own.
#lemoncurd
#quick
#easyrecipes
#lemon
#desserts
🌈
🕯
👭 I am here. Together, we will endeavor to just do the next right thing. 👭
See you Monday.